Laundry & dry cleaning delivered
in
Stockholm
Book a same-day laundry & dry cleaning collection with free next-day delivery. Lowest price guaranteed.
---
How it works
We collect, clean and deliver your laundry and dry cleaning in 24 hours.
Schedule a Collection
Easily choose collection & delivery times at your convenience, including late evenings and weekends.
A Driver Arrives
Our drivers bring your items to our cleaning partners, where we take utmost care to ensure great results.
Get Clean Laundry
Your clothes are back with you 24 hours later - all clean and ready for action. Contactless delivery available.
Our services & prices
Our minimum order is 200,00 kr. All orders come with free delivery. All major cards accepted.

Laundry Service
This is for your everyday laundry. Items are washed at 30°C and tumble dried.
only
per load of 6 kg
Best price guarantee

Dry Cleaning & Ironed laundry
This is for individual cleaning. Items are washed or dry cleaned as appropriate, ironed & delivered on hangers.
from
per item
Best price guarantee

Home & Bedding
This is for items that are usually larger and require a different cleaning process.
from
per item
Best price guarantee
---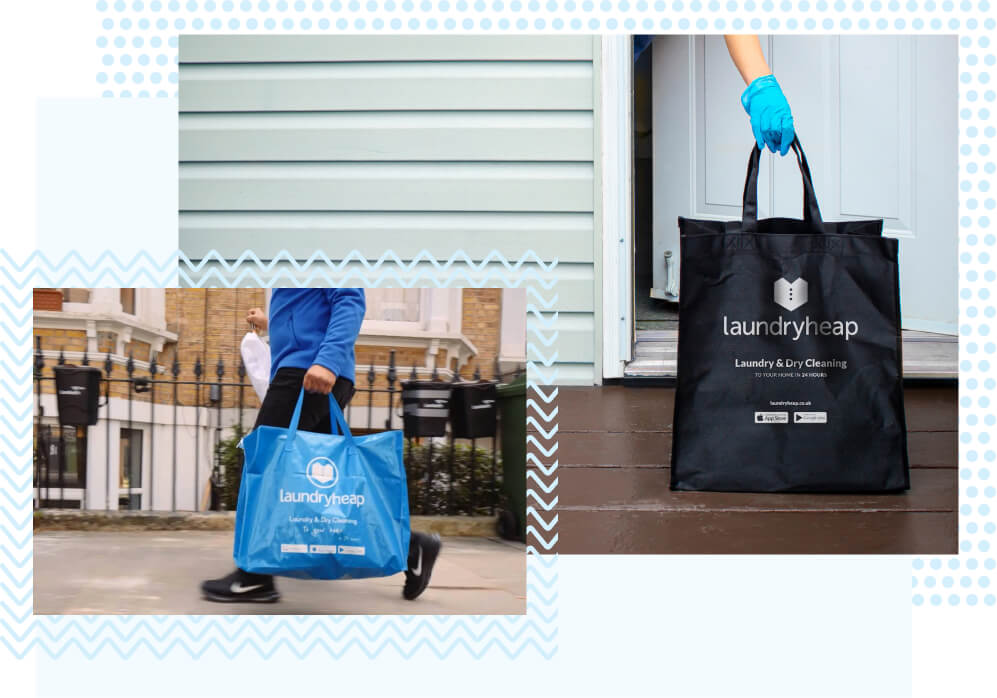 Contactless Delivery
Your safety is our priority.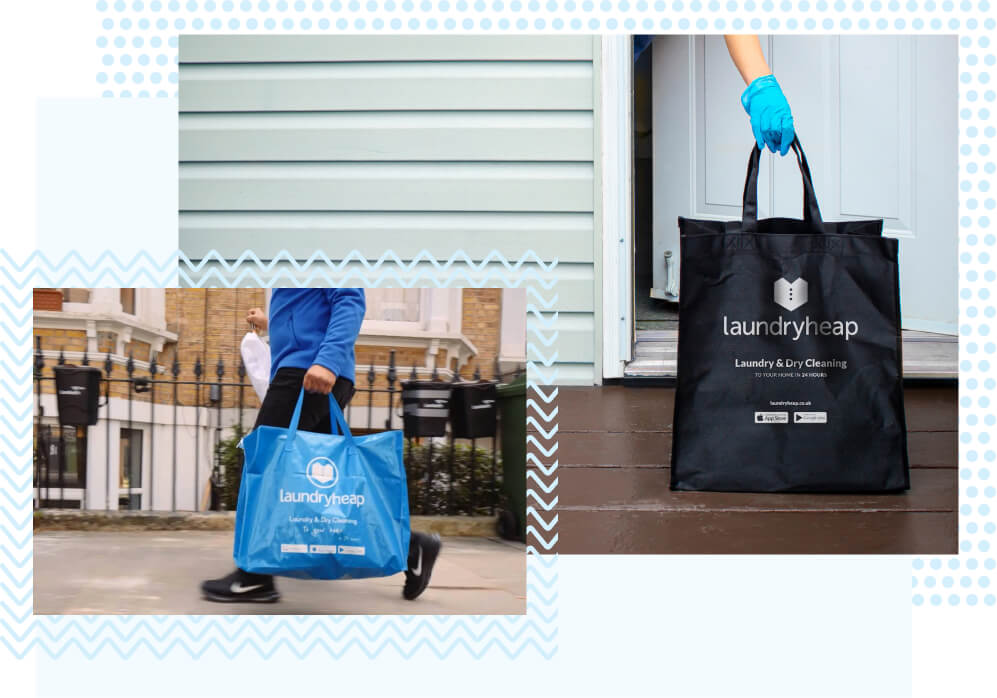 No Direct Contact
For your peace of mind, you can request a contactless delivery. We'll collect and deliver your clothing to a location of your choice.
We'll Keep You Updated
We will keep you updated every step of the way. You can track your driver as they're en route to your address and contact them by text or phone.
We're Monitoring the Situation
We are constantly reviewing the most up to date advice from the Government to best understand how we can continue to support you in a safe way. Your safety is our priority.
---
A laundry company you can trust
Read what our customers say about Laundryheap.
Frank Vallantine
Good service and friendly. Friendly driver and he was also very punctual

neil phillips
Exceptional service, great communication, amazing experience. Will be using again and sharing with my friends
Kiwi2604
First time I have used Laundry Heap, but it won't be the last.
A very convenient and fast service.
Sophie Cospain-Davidson
Laundry Heap are efficient, quick, reliable, well priced and acommondating. Excellent Service.

Scott
While staying in a hotel in London, we used the service so we didn't have to bring so many clothes on our trip. Service worked well and we were pleased.

Scott Hampton
Professional Home Delivery Laundry Service. Easy to setup, pickup and take delivery. Well presented shirts returned next day with minimal fuss. Recommended.
Maz Spe
Really easy to use app. Very responsive chat function. Clothes were clean, soft and laundry soap wasn't too strong. Very pleased.
Kelly Tavares
Great option for halfway through our travels and much more reasonable than laundering fees at the hotel. Easy pickup/drop-off. Drivers were friendly. Our pickup was at 2300 one-night and our bags were returned by 0530 the next day.
---
Our promise
We are working hard to earn your trust.
100% Happiness Guarantee
If you're not completely satisfied with the wash or dry cleaning, we will re-process your clothes for free!
It's fast!
We pickup, wash, & deliver in less than 24 hours.
Cleaner & Greener
We work with the environment in mind. No harsh chemicals.
High quality
We work hard to make sure that the clothes you get back are spotless and ready for action.


---

Do you have questions?
We have answers!
Do you wash my clothes together with other people's clothes?
Absolutely not. Each order is washed separately so no need to worry about that. Your clothes are safe with us!
Where do you clean my clothes?
After your items are collected by our driver, they are taken to one of our trusted partner facilities to ensure your items are treated with the utmost care. We take pride in supporting local businesses and minimizing the carbon emissions from transport.
What is the turnaround time?
You will be happy to know that last month we have delivered 98.7% of all standard laundry and dry cleaning within 24 hours.
Ready to start?
Enter your postcode and schedule a collection.
Featured in
Need a fast turn-around on a specific item? Laundryheap will pick up your clothes and have them cleaned and ready in 24-hours.
Apps such as Laundryheap will pick up your dirty washing and dry cleaning, and return it washed and folded.
With Laundryheap, at the click of a button, Londoners get their laundry collected, cleaned and returned — all within 24 hours.